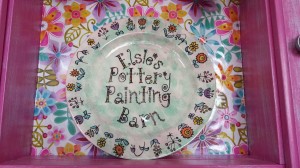 Elsie's Pottery Painting Barn is the place to unleash your creative talents…or even discover a talent you never even realised you had!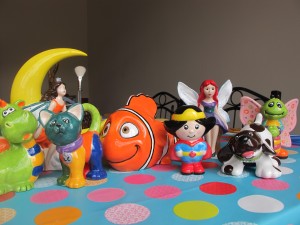 We are based at Eckland Lodge, a business park based on a farm right on the border of Leicestershire and Northamptonshire with easy access and plenty of free parking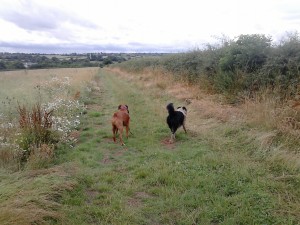 We have a wide range of bisque pieces for you to paint and ultimately create your own unique masterpiece. We can help you to create precious memory pieces by placing hand, foot or even paw-prints of your loved ones on our bisques. You might even like to create a personalised piece for a special occasion such as a wedding, birthday or anniversary yourself or commission a piece from us. If you have a special occasion coming up such as a birthday or a hen night Elsie's is available for hire and we shall endeavour to help you to make the best of your celebrations.
You will generally need to spend at least a couple of hours with us at Elsie's so be sure you have plenty of time to complete your masterpiece. Booking isn't necessary but it is a good idea to give us a ring beforehand to make sure we have enough space for you. You can ring us on 07986 483493. We offer free refreshments, (tea. Coffee, squash) but you are quite welcome to bring along your own food and drinks too.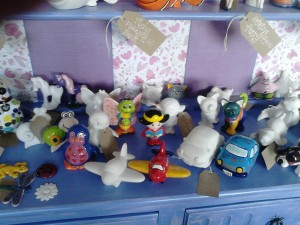 We charge a £2  studio fee which covers glaze and firing, you then choose whatever piece or pieces you want from our range of bisque which are individually priced.
You will find a selection of our pieces as we paint them and new products as they come in both on this website or on our Facebook page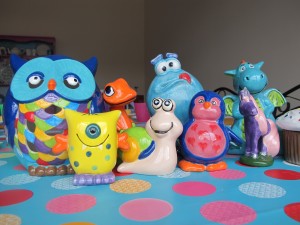 Pottery painting is fun for ALL ages and ALL artistic abilities so come and along and quite literally 'go potty' with us! We look forward to seeing you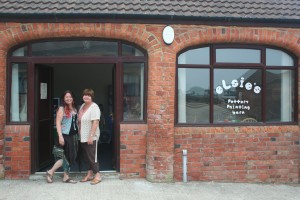 Helen & Lynn